We cannot wait to welcome you to Caye Caulker at El Ben Cabañas Resort. Caye Caulker is a popular vacation destination in Belize with laid-back island vibes and friendly locals.
A channel splits the island in two, creating the north and south sides of Caye Caulker.  
The south side is the more inhabited of the two. This is where Caye Caulker Village is located. El Ben Cabañas is located on the less populated north side, so you may need a little more guidance on how to reach us. Planning a vacation can be overwhelming, let us help you along the way.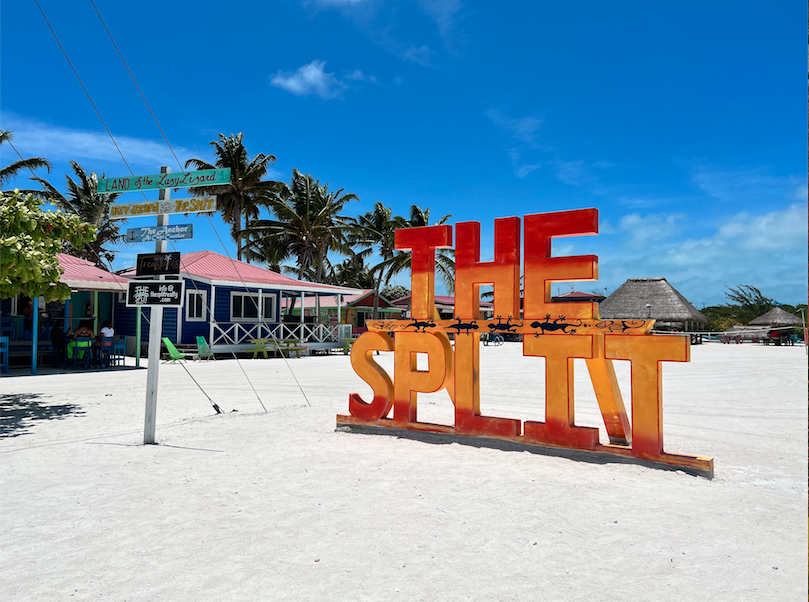 There are two options for getting to Caye Caulker, there are the local airlines Tropic Air and Maya Island Air, and the water taxi San Pedro Belize Express.
Local Airlines
The local airlines have direct flights to Caye Caulker that leave from the Philip Goldson International Airport (BZE) in mainland Belize. These flights only take a few minutes and arrive at the Caye Caulker Airport (CUK) on the south side of the island. Our staff can assist in scheduling a taxi to take you from the Caye Caulker Airport to the San Pedro Belize Express Water Taxi dock where our private boat will be waiting to take you to the resort.  
Water Taxi
The San Pedro Belize Express Water Taxi has daily trips to Caye Caulker. If you are planning on taking the water taxi, then we can arrange a cab to pick you up at the international airport and take you to the water taxi terminal in Belize City. Boats to Caye Caulker depart about once every hour, with the final boat of the day leaving at sundown. The boat ride to Caye Caulker is about 45 minutes. Our private boat will take you to the resort once you arrive at the SPBE dock in Caye Caulker.  
We ask that all guests with reservations contact us to confirm arrival details prior to arriving in Belize. Let us know which scheduled flight or water taxi you are arriving on, and we'll be happy to assist.  
Welcome to El Ben Cabañas!