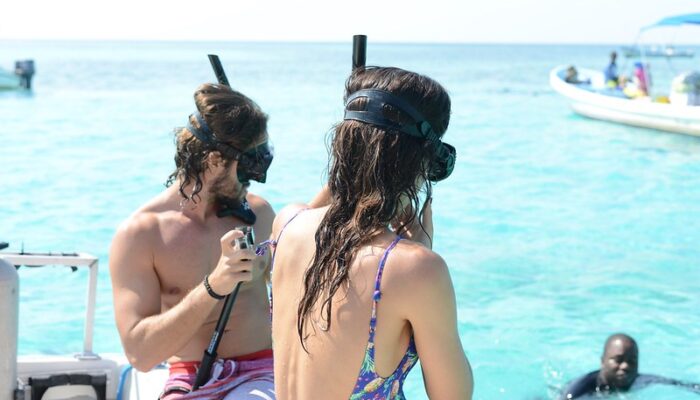 Belize lives up to its name as one of the region's best diving destinations. The Barrier Reef runs the full length of Belize's coastline, and is considered one of the Earth's most richest marine ecosystems.
The shallow waters make it an ideal experience for all levels of snorkelers. 
Discover the most breathtaking underwater scenes while snorkelling thanks to our complimentary snorkel gear. 
Under the clear blue waters, you'll find an abundance of marine life and coral reef just waiting to be explored. Belize has over 500 different species of marine life to discover. 
Choose from a number of jaw-dropping sites to dive here.