Take a day trip to El Ben Cabañas. This sunny paradise within paradise is closer than you think. 
Getting to the resort
The only thing separating you and a sunny day spent at El Ben Cabañas is the channel that cuts between the two ends of the island.
Caye Caulker's north side is just a short ferry ride away from The Split. This ferry operates daily and charges a small fare per person. If you have a bicycle, they can bring it along, too!
El Ben Cabañas does provide its own boat shuttle service specifically for those who would like to visit our property. You can contact us to learn more.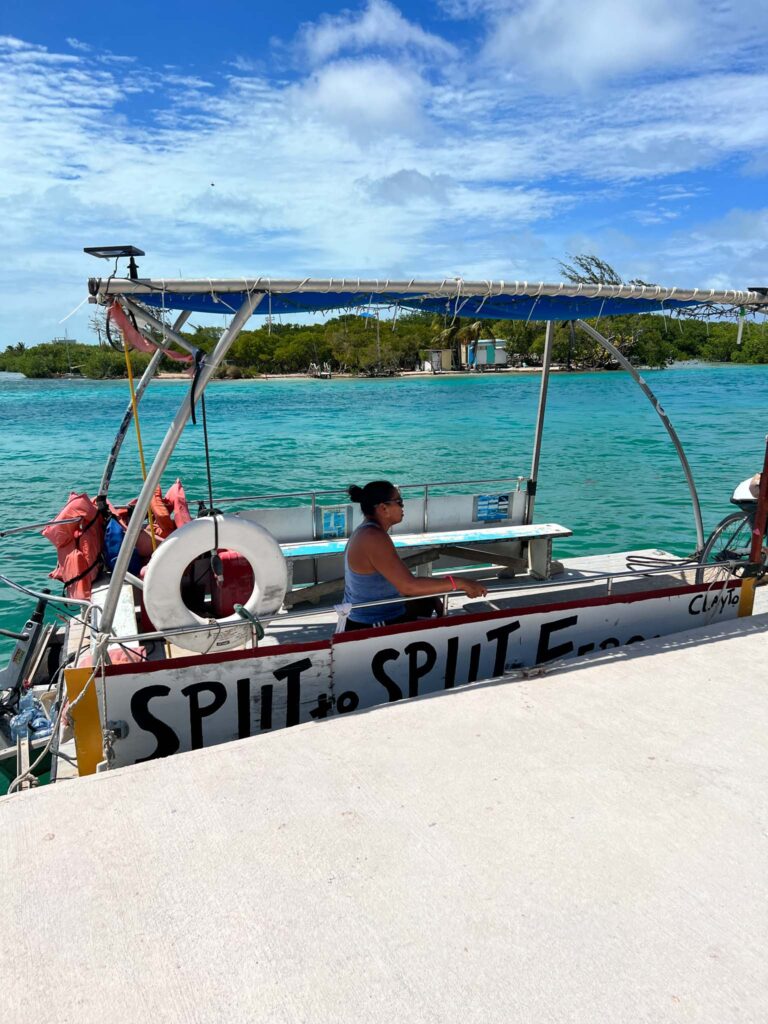 You've reached the north side. How do you get to El Ben Cabañas now? If you're on foot, you can walk the short distance, which is about five to seven minutes, to the resort. Our signs will happily direct you!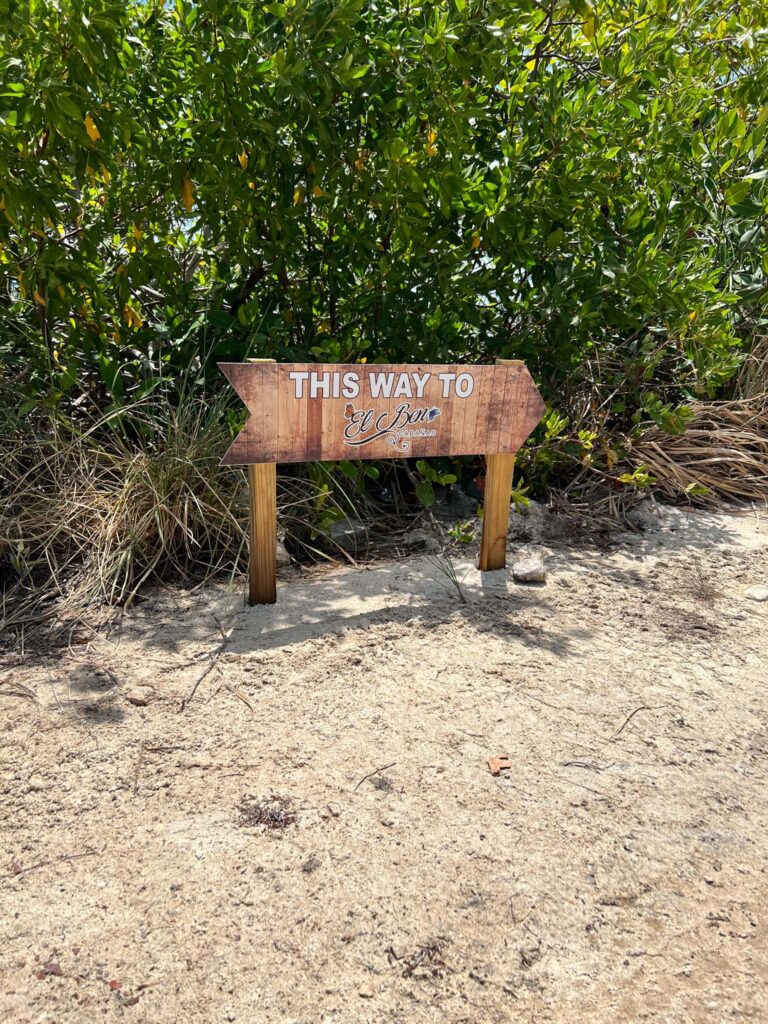 Another option would be to call us up shortly before you arrive, and we'll be there to take you to the property on a golf cart.
T&T Bar and Grill
Once you're here, come to our on-site restaurant! You're tastebuds are guaranteed to be enticed. Order anything from a juicy burger to a fresh salad, and even house-made sushi rolls on our special sushi nights. 
Sliders with mozzarella, pepper jack, and cheddar cheese, mayo, tomato, lettuce, onions and fries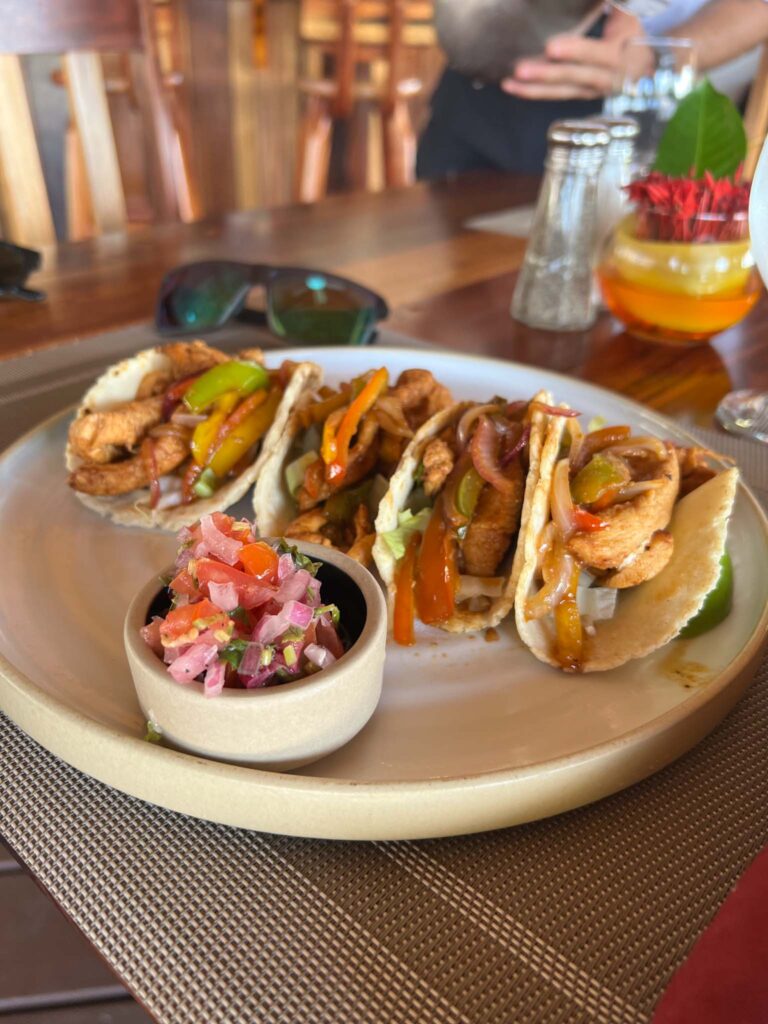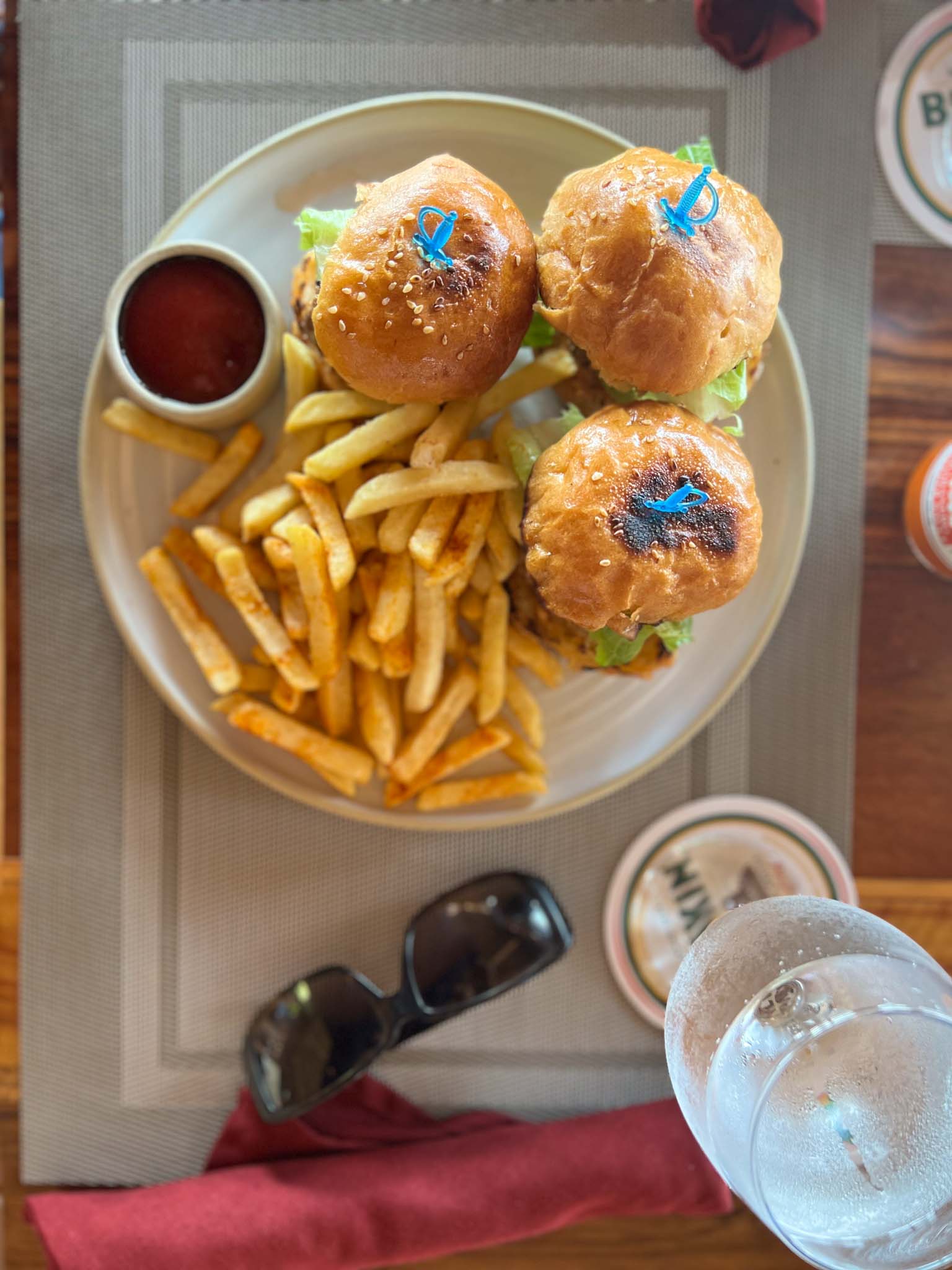 Chicken tacos made with fresh corn tortillas, pico de gallo, cilantro, and cabbage 
Perfectly mixed cocktails and margaritas adorned with handmade garnishes that make our drinks look as pretty as they taste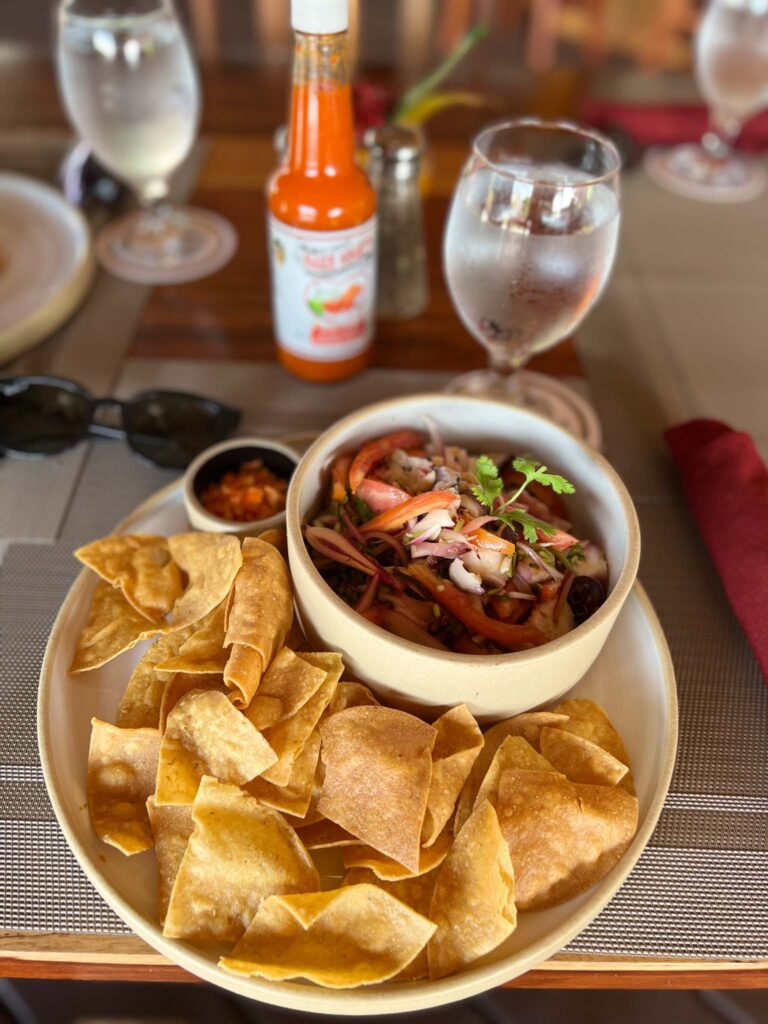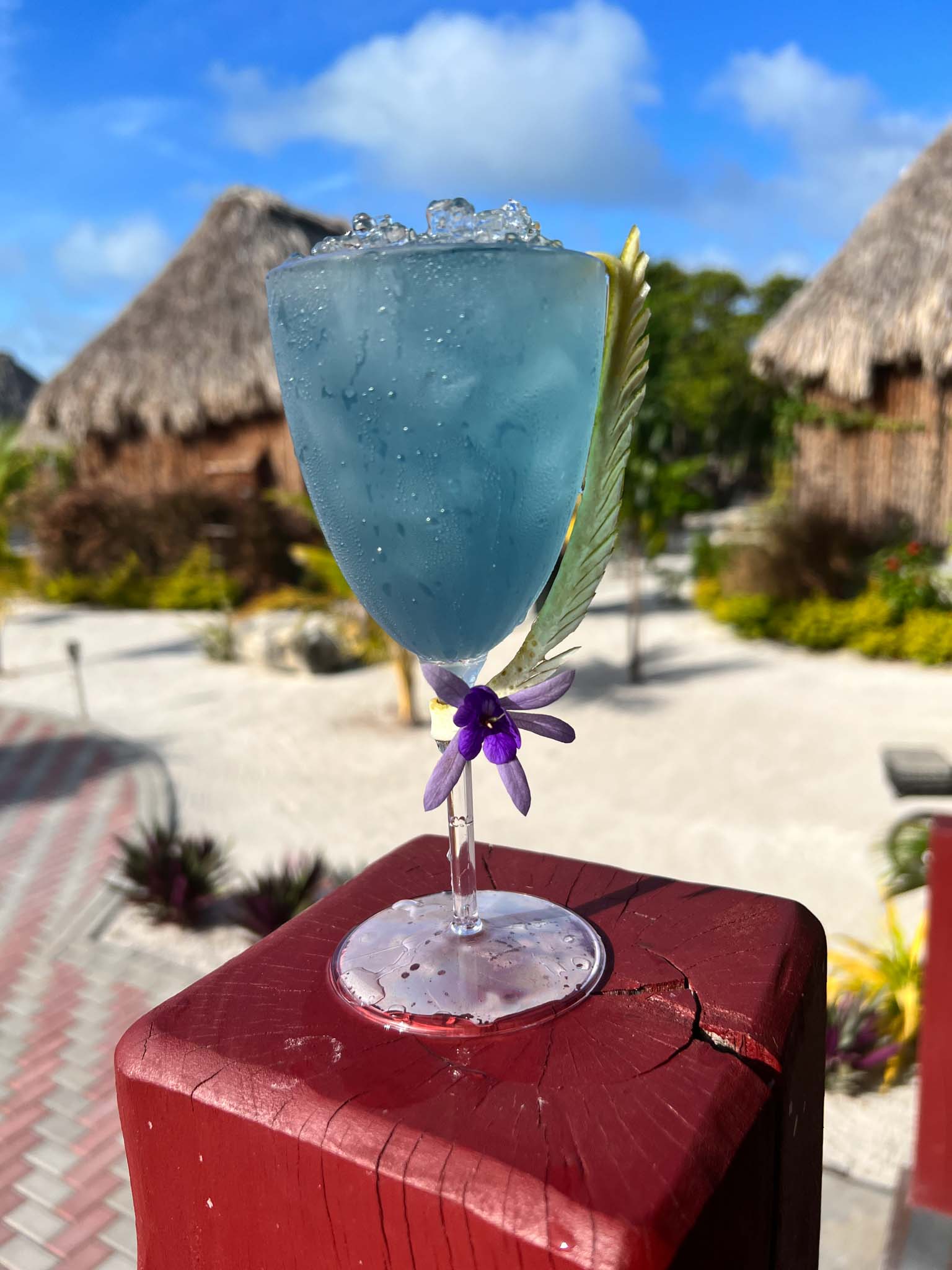 Ceviche made with fresh shrimp soaked in lime juice, chopped onions, tomatoes and cilantro served with crunchy corn tortilla chips
Order from our drink menu, or ask our bartender for your favorite mix! This drink is a yummy michelada made with lime juice, tomato juice, hot sauce, soy sauce, and a beer of your choice.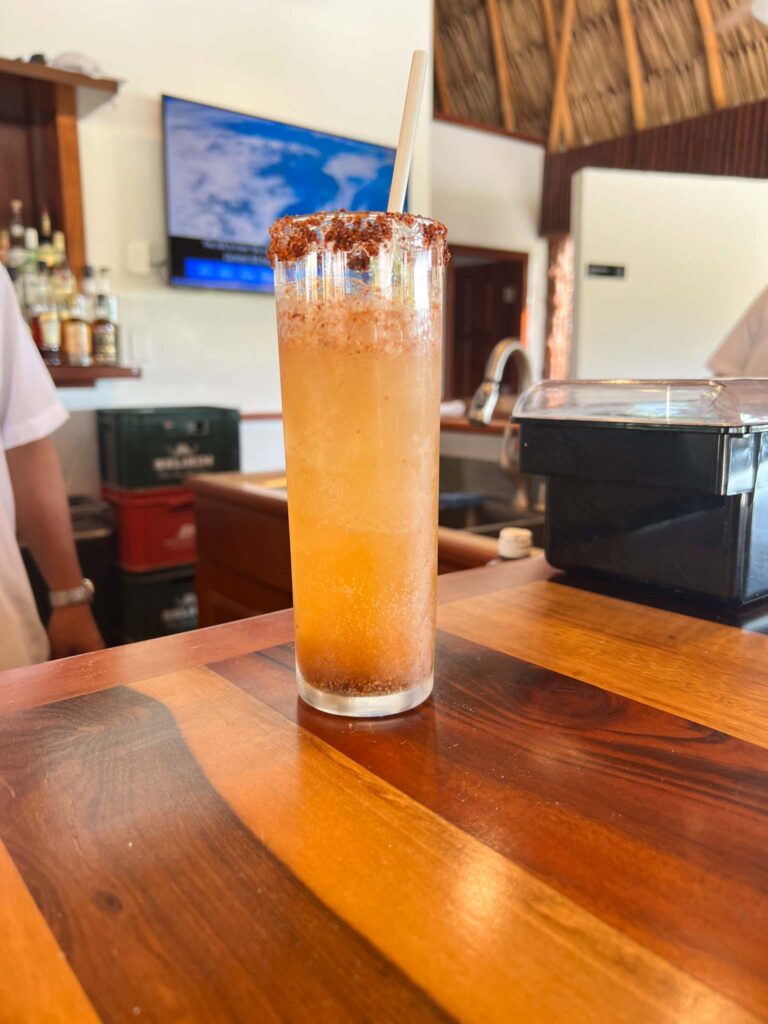 Take a Dip
Enjoy a fun-filled day in our pool or take a relaxing dip after a long day of activities. One palm-thatched palapa separates our two well-sized swimming pools that are surrounded by palm trees and are perfect for making a splash. 
If you want to get that perfect tan, lounge chairs are situated poolside for your enjoyment. Our deck has plenty of space for lounging or sunbathing. Sip a tropical beverage or enjoy some fresh ceviche as you relax poolside.