The Northern side of Caye Caulker in Belize, that was formed when the island was split in two by Hurricane Hattie in 1961, remained underdeveloped over the years. The last five years have seen major progress in development!
El Ben Cabanas Resort is one of the highly rated resorts that has popped up on the other side of Caulker, just opening March 1st, 2022. Twenty-seven and counting, thatched roof cabanas, with glossy hard wood mahogany floors and furniture, are perched along gorgeously manicured, natural landscaped grounds of coconut trees and floral arrangements, that resemble a charming Mayan village!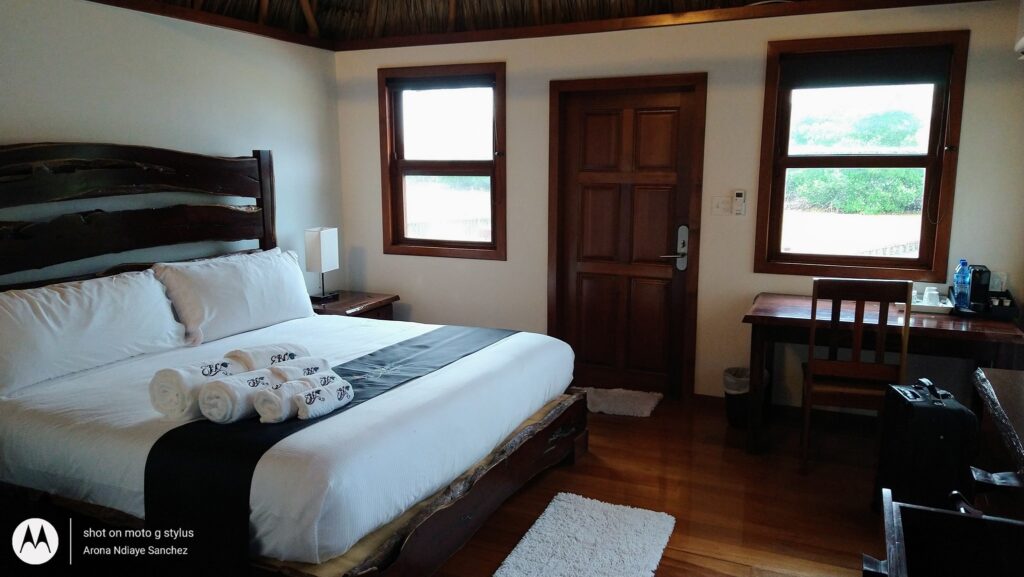 The amenities for each cabanas includes thick, fuzzy bath robes, hair dryers, ice bucket, and safe to lock valuables, which doesn't seem necessary at the quiet, secluded property. Kayaks, electric bikes, and paddle boats are available for guests to use free of charge. Plus two pools to take a dip, day or night!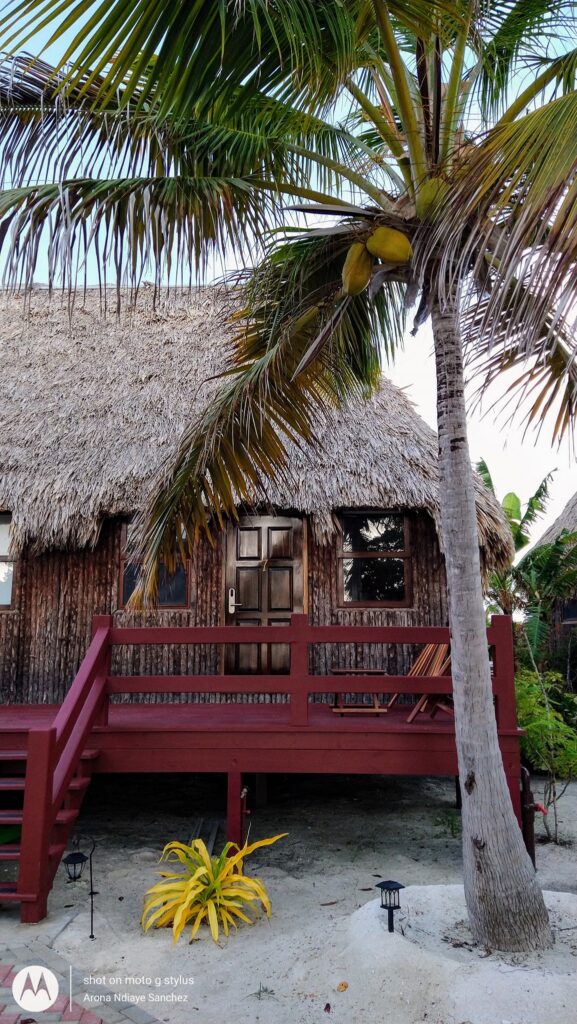 Or ask, ready to meet guests needs, Herold, the property manager, to have someone take you on a 5-minute golf cart ride down to the world famous split, to soak in some warm Caribbean Sea salt waters! 
Friday night is sushi night! Belize is not known for its sushi, but one bite of Chef Hilda's smoked crunchy salmon roll, with cream cheese and green onions, topped with caviar, will change that perception! Fresh and flavorful best describes it and the wicked tuna roll is also to die for!
Jay Gould, originally from Colorado, who came to Belize 5 years ago, nicknamed "Pirate", probably because of the black patch he wears over his right eye and owns Go Slow Realty, the number one Real Estate company on the south side of the island, says enthusiastically, "I have been all over the world eating sushi and this is some of the best I've ever tasted!"
And also try one of Carlos the bartender's, perfectly mixed Mojitos with white rum, lime juice, fresh mint leaves and a shot of Angostura (bitters).
When you pull up to the Caye Caulker boat terminal, you'll have to call the resort to send the shuttle boat for the guest, then look out for Edwin, in the small white boat and blue shirt with the El Ben Cabanas logo on it, to whisk you away for the 3-minute scuttle to your cabana.
Then kick back, forget everything, and enjoy your Belize adventures with nature, in a luxurious setting, roosting on the Caribbean Sea with spectacular views! You deserve it! 
Written by Arona Ndiaye Sanchez