September in Belize
September in Belize is a month of fun-filled patriotic celebrations. Streets are decorated with Belizean flags long before the festivities start, and Belizeans take advantage of any opportunity to flaunt their red, white, and blue. 
The theme for this year's festivities is: 'Hope Ignited! Hands United; Vision Renewed' 
Belize's National Celebrations kicked off on of July 31, with an Official Emancipation Day Ceremony, and runs through August with the national Queen of the Bay Pageant and several other community activities.  
September is when the most anticipated festivities happen. Expect a lot of fireworks, food, and patriotic music.  
Here's what you can expect this September:
National Flag Day – September 1, 2023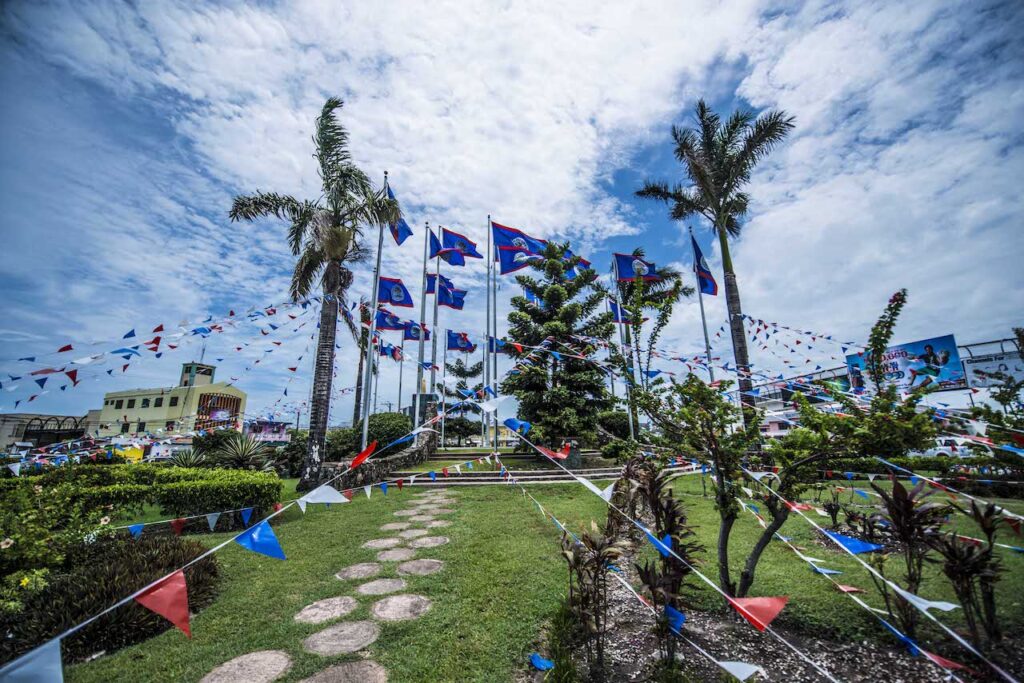 This month of patriotism is always commenced with an early morning flag raising ceremony at the flag monument in Belize City. 
The flag roundabout is spectacularly decorated with our national symbol, the flag of Belize, representing the unity of our nation. 
Carnival Road March – September 9, 2023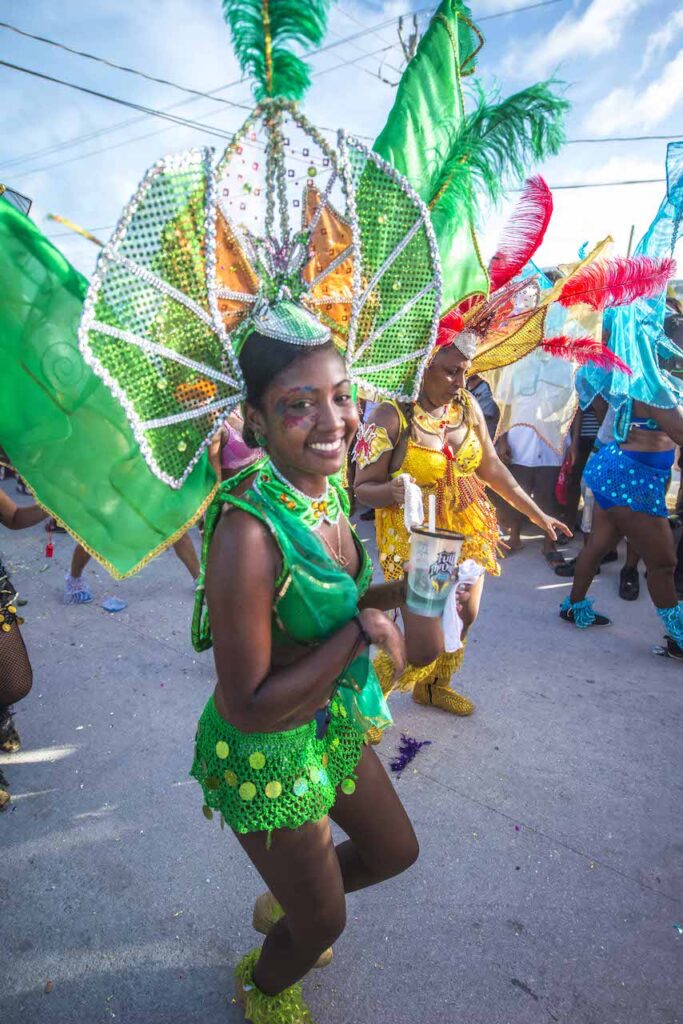 Though it can be enjoyed by Belizean of all ages, Carnival Road March is a favorite among young adults. The day starts with a Carnival J'ouvert- an explosion of paint, mud, and powder- at 4 am on the main streets of Belize City.  
At 1 pm, carnival dance groups return to the streets clad in whistles, beads, and handmade costumes prepared months in advance to parade through the streets and perform their synchronized dance routines. 
225th Anniversary of the Battle of St. George's Caye – September 10, 2023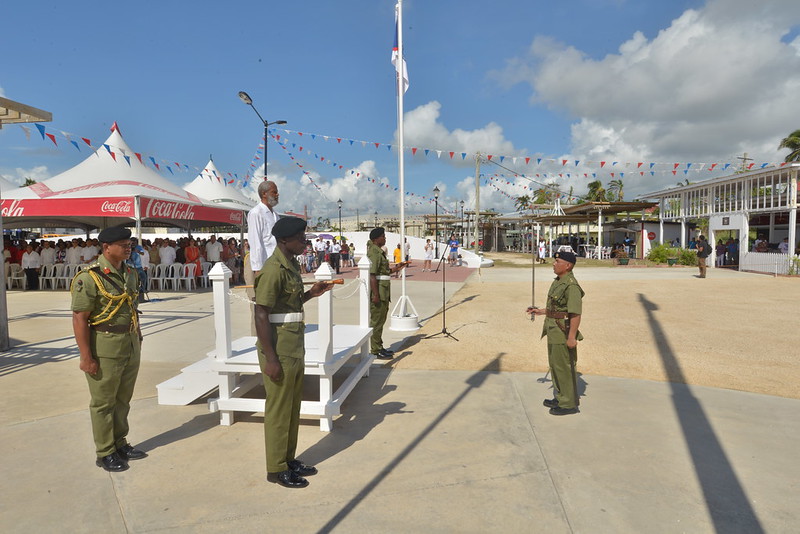 September 10 commemorates the Baymen's victory against the Spanish, who attempted to seize the region in the Battle of St. George's Caye. Fought in 1798, Europeans, known as Baymen, who settled in Belize and used the multiple cayes along the coast as a base for buccaneering, won the battle against the Spanish.  
St. George's Caye Day is celebrated all throughout the country with official ceremonies, parades, and a bram held in Belize City. 
Flag Raising Ceremony - September 20, 2023 & Independence Day - September 21, 2023
Belize gained independence from Britain on September 21, 1981. This year, we celebrate our 42nd year of independence.  
Across the country celebrations happen during the hours leading up to Independence Day. A Cultural Ensemble is scheduled on the night of the 20th at Memorial Park in Belize City, followed by an Official Flag Raising Ceremony and Fireworks Display.  
A uniform parade happens on the morning of Independence Day. Schools and students from every district participate wearing their school uniform and parade through the streets to celebrate our independence.  
September Specials at El Ben Cabañas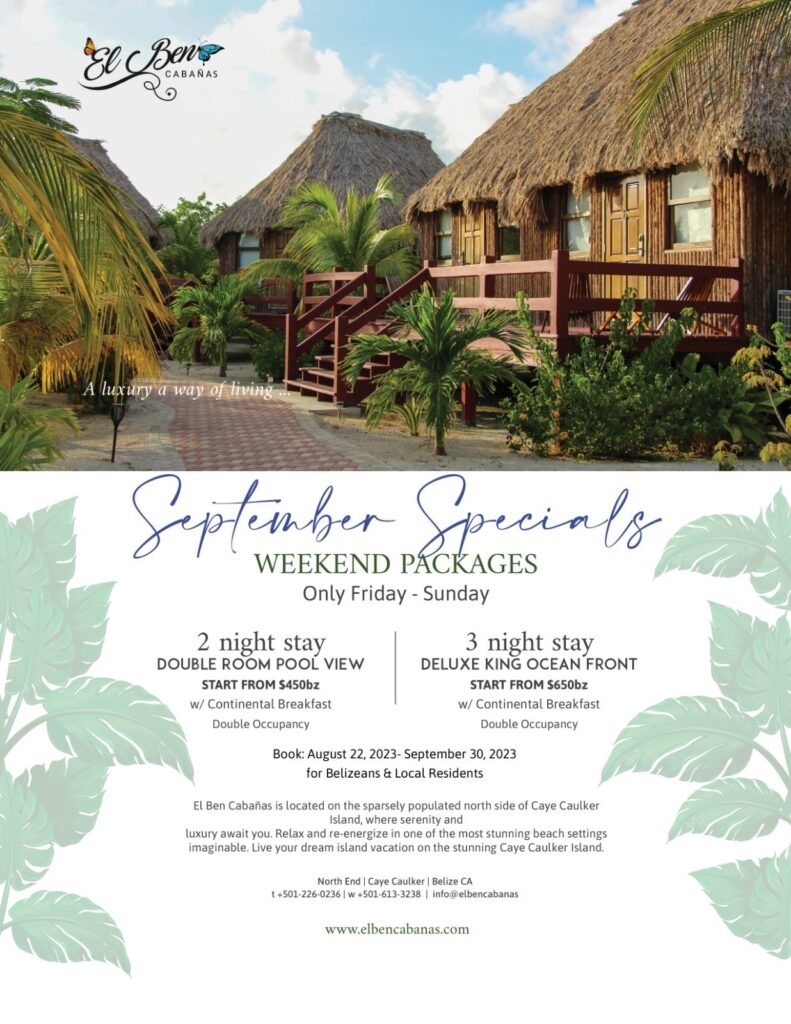 Unplug and Unwind with a weekend getaway package at El Ben Cabañas Resort in Caye Caulker.
Book a 2-night or 3-night stay from now until the end of September
For bookings and inquiries, email info@elbencabanas.com.