When Zaira and Brian McWhirter first visited Belize on vacation 12 years ago, they had no intentions of ever opening a resort. During their visit, they not only fell in love with Belize's breathtaking islands, but the hospitality and friendly disposition of the Belizean people.
Belize reminded Zaira so much of her childhood home Trinidad & Tobago. The couple eventually bought a vacation home on Caye Caulker island where they'd later begin developing El Ben Cabañas. 
When they purchased the property, they were inspired by their trip to the Maldives, where they had stayed in cabanas on the water. The island cabana concept fit perfectly with Belize's tropical climate. 
They affectionately named the resort after their two grandchildren Eleanor McWhirter Kjelstadii and Benjamin Zane McWhirter.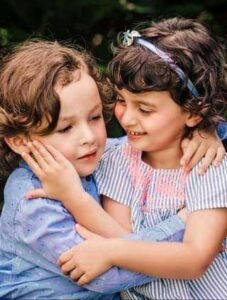 The North Side of Caye Caulker has not seen many property developments- El Ben is one of just a handful. The opening of El Ben marks the start of the expansion of Caye Caulker's North Side. 
On February 26, 2022, after four years of construction, preparation, and perfecting, the McWhirters finally saw their dream come true when they held El Ben's Grand Opening.