Top Ten Things to do in Belize this Summer
From rainforest hiking trails to tropical beach ambiance, Belize is the perfect summer trip destination. Here are the ten best things to do in Belize this summer: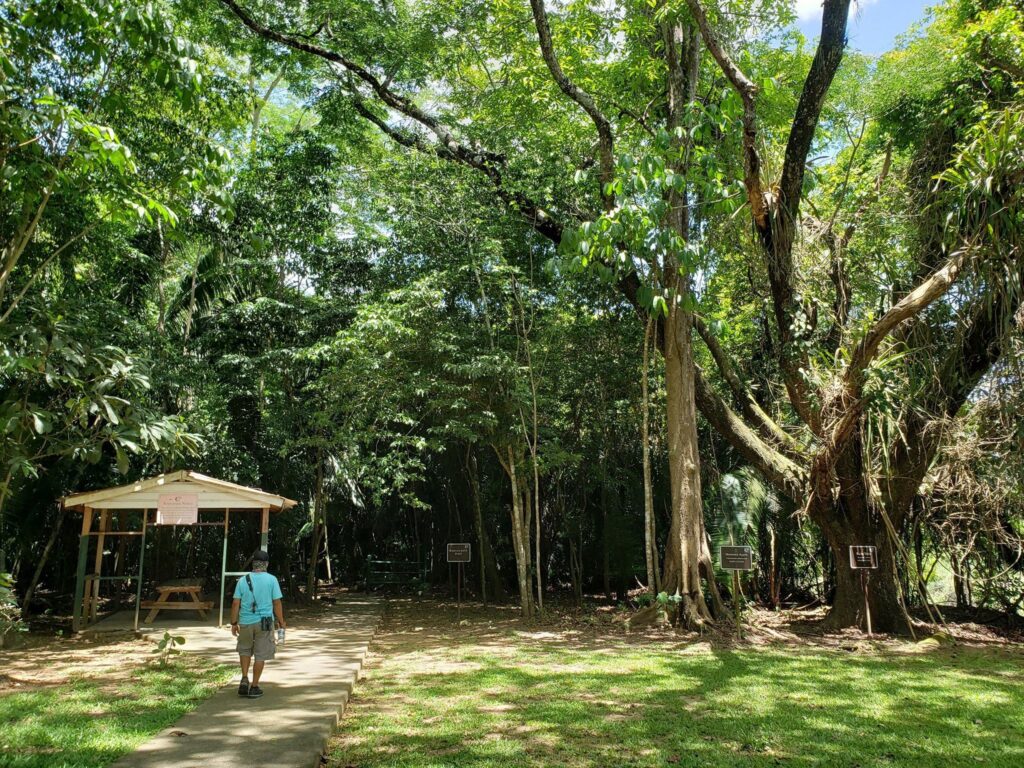 10. Hiking in Guanacaste National Park
Guanacaste National Park lies near the capital city of Belmopan, specifically at the intersection of the Western and Hummingbird highways. It is one of seven national parks managed by the Belize Audubon Society. 
The park features 50 acres of natural beauty, including 100-foot-tall Guanacaste trees and several species of wildlife and birds like the red-lored parrot and black-headed trogon. Entrance fees are $1 BZD for residents and $5 BZD for non-residents.
9. Snorkelling at Hol Chan Marine Reserve
Snorkel and dive depths of up to 30 feet at the Hol Chan Marine Reserve, found just a few miles away from Belize's north islands. Over 13,000 acres of coral reef, mangroves, sea grass beds, and Shark Ray Alley, a popular zone to spot nurse sharks.
Snorkel with schools of colorful fish, stingrays and sea turtles. Tour operators offer full and half day tours to this protected area.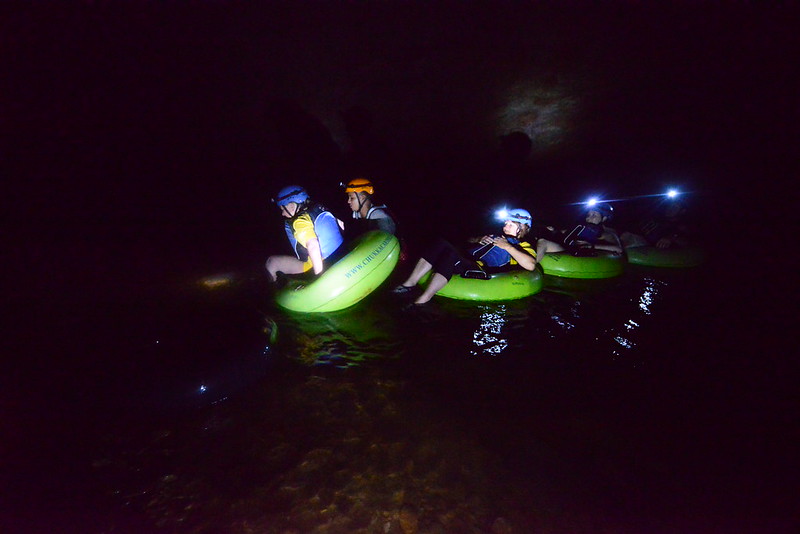 Explore unique underground cave systems as you flow calmly down a cool river. Float comfortably through the caverns cluttered with beautiful stalactite and stalagmite formations. 
Strap on your life jackets, grab your headlight and inflatable inner tube, and begin your relaxing journey through the wonders that are these cavernous underground systems.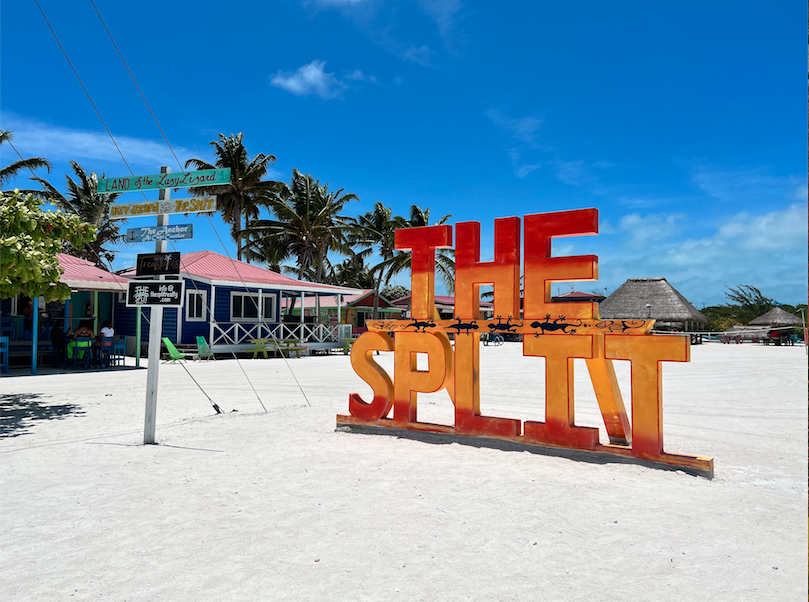 Known as the most popular hangout spot on the island, The Split is a channel that cuts the island in two. Spend the day here doing absolutely nothing but relaxing under the sun, cocktail in hand. The Split has the most perfect views of the sea and plenty of space to lounge.
We can't forget to mention the amazing photo ops, like the famous 'The Split' sign, swings on the water, and the awesome diving platform.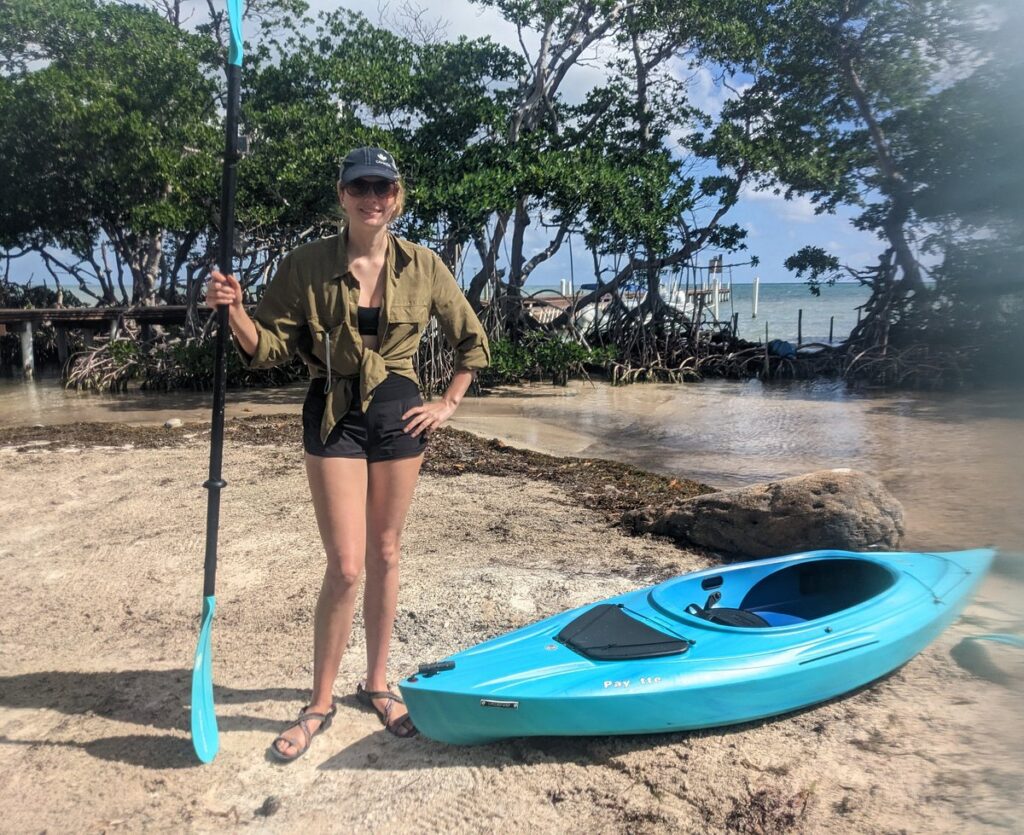 6. Go Kayaking on the North Side
If you're looking for more of an adrenaline rush, you can rent a paddle board or kayak to explore the waters and coast on the north side of Caye Caulker. Experience first-hand the treasures the open ocean has to offer with a personal kayak or paddle board experience. Venture carefully into the open sea and enjoy floating calmly on the surface. Our resort offers rentals for guests to enjoy.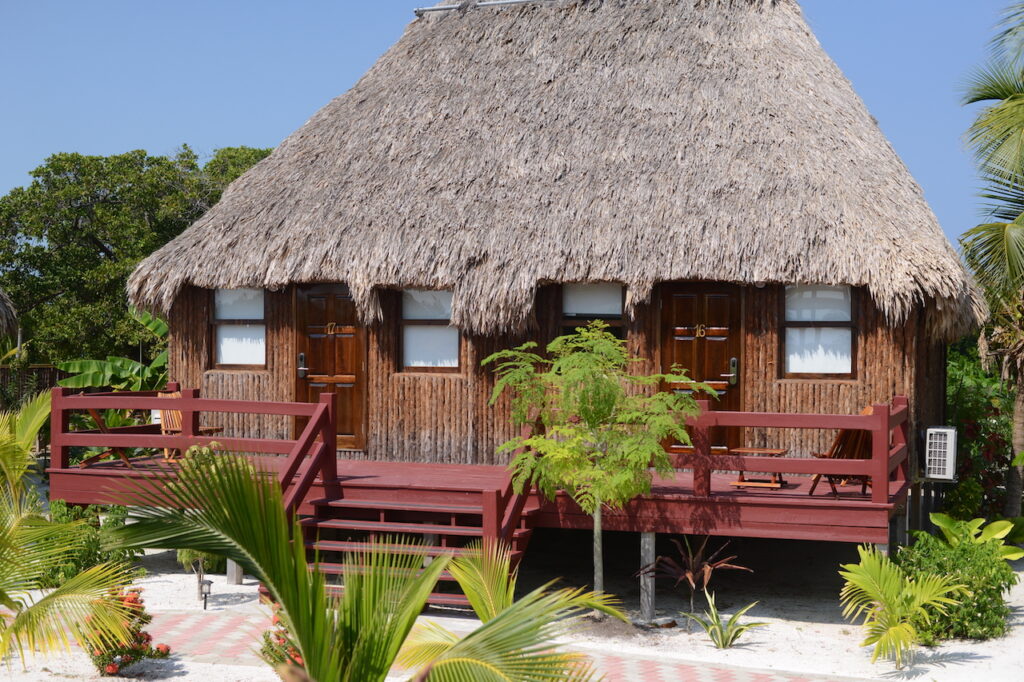 5. Stay in a Palm-Thatched Roof Cabaña
El Ben Cabañas is located on the sparsely populated north side of Caye Caulker Island, where serenity and luxury await you. Relax and re-energize in one of the most stunning ocean front settings imaginable.
We have twenty-six cabaña-style rooms to offer. Each of our cabañas features feathery palm-thatched roofs, charming private verandas, and modern amenities, all nestled amidst lush foliage and sandy beaches.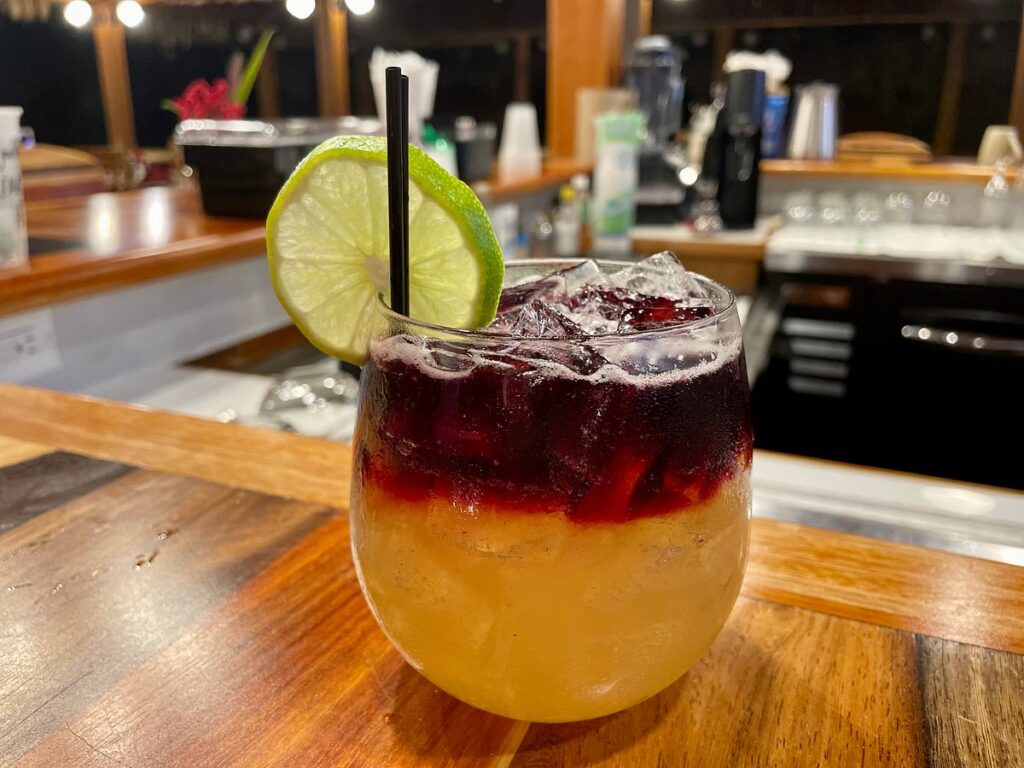 4. Enjoy Breakfast, Lunch, and Dinner at the T&T Bar and Grill
Dine al fresco at the T&T Bar and Grill where our chefs prepare every meal with fresh, organic ingredients. Enjoy an authentic Belizean breakfast, fresh seafood ceviche, then end the day with a sumptuous tomahawk steak dinner.
After a wonderful meal, indulge yourself in an expertly mixed cocktail at our bar and experience the warm and friendly atmosphere of our restaurant.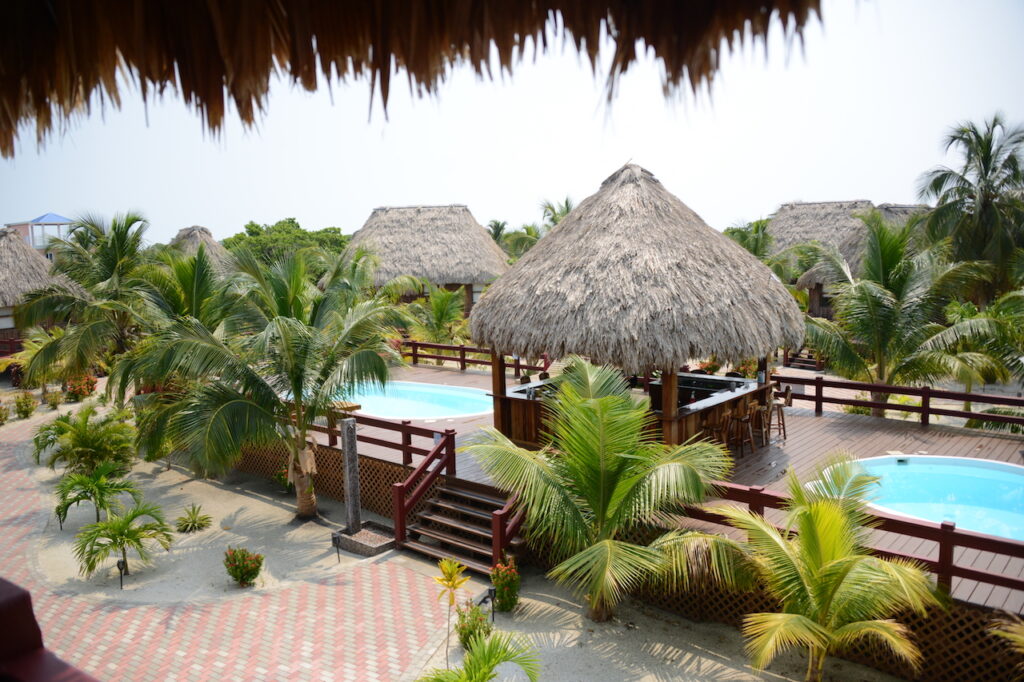 3. Spend a Day Relaxing by Our Pool
Enjoy a fun-filled day by our pool or take a relaxing dip after a long day of activities. Our two pools are separated by a palapa bar that serves tropical drinks and pool side bites.  
Lounge chairs are situated poolside to perfect your tan. Our deck has plenty of space for lounging or sunbathing. Sip a tropical beverage or enjoy some fresh ceviche as you relax poolside.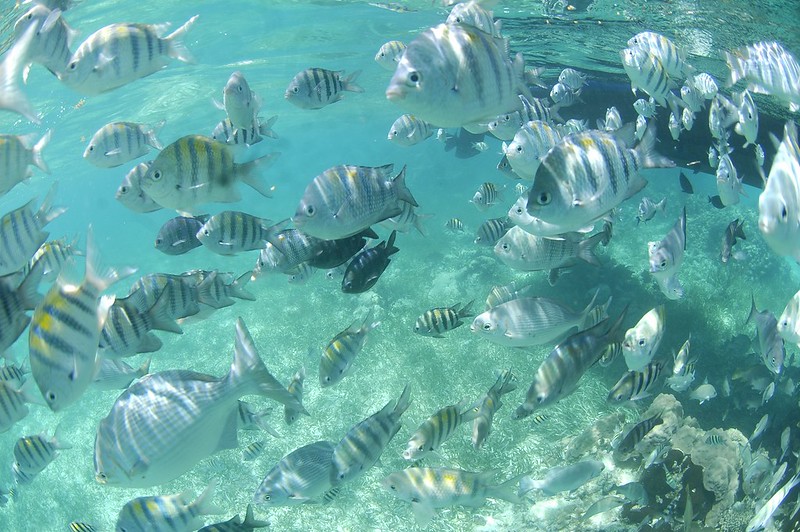 2. Book a Fishing Day Trip
Belize is a fisher's paradise. The crystal clear waters are not only great for scuba diving and snorkeling, but are the perfect spot to get a good catch.
The Belizean Barrier Reef is home to some of the largest fish in the Caribbean. Be on the lookout for barracuda, marlin, king mackerel, and even tuna.
Book full or half-day fishing trips aboard boats with expert guides and all the fishing gear you'll ever need.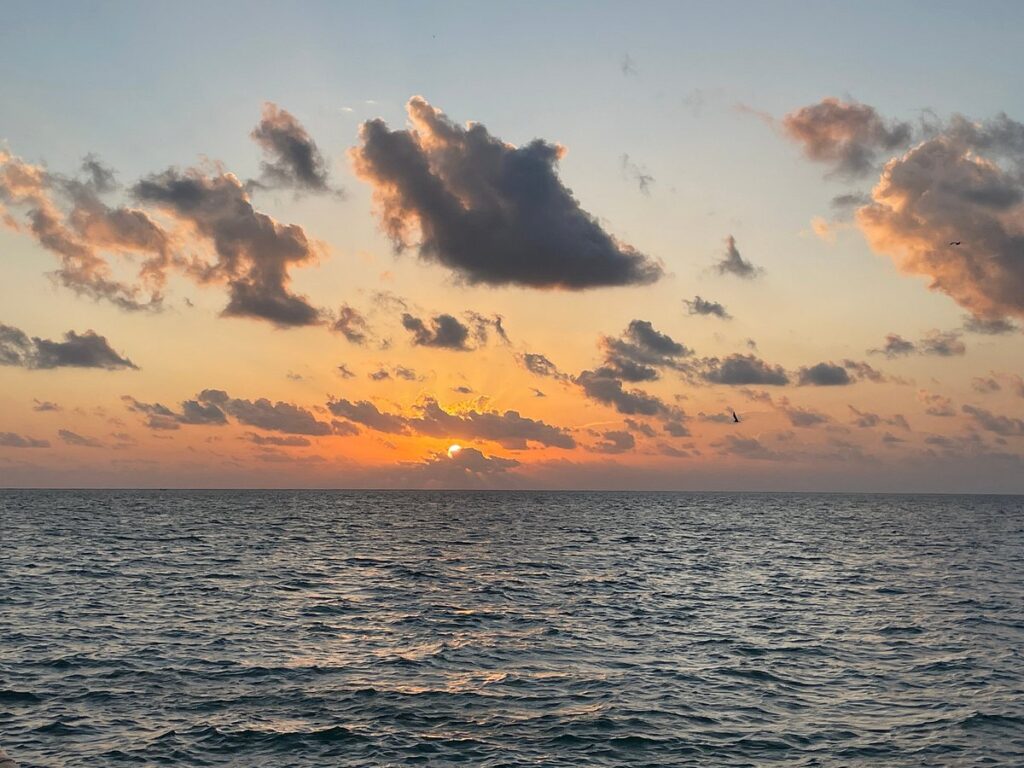 1. Rise Early to Watch Stunning Caye Caulker Sunrises
Our ocean front cabañas with a spacious private deck provide the perfect base to enjoy the sounds of waves softly crashing against the shore as you watch the sun rise from beneath the horizon.